Page-turning books by former Oprah guest author, about Baseball, Family, Love/Romance, Espionage,
Thrillers and more. All Books Include a Free eBook Version.
I Never Played Catch With My Father

Hardcover and Softcover
details
Free eBook with Print Book + Autograph

'I Never Played Catch With My Father' | About family, memories, life-lessons and moments that can never be relived."

On the day I turned seven, my world became a different place. Instead of making wishes and blowing out candles, I closed my eyes and made two solemn vows.
Learn more/Hear excerpt

Playing catch with your son or daughter is more than simply tossing a ball back and forth; it presents an opportunity to connect in way that creates lifetime memories. Time passes in a flash, leaving us with memories and experiences that can provide a refuge in our adult years. Read More


click to enlarge | see details
20th Anniversary Softcover Edition

The novel that inspired an Oprah Invitation for the author. Our thanks to Oprah for seeing the slue in this novel that reads like real life.

Audio Excerpt
'A Family Gathering' | Gene Cartwright - "Where Was God, on May 15, 1974?"

Free eBook with Print Book + Autograph
Audio Excerpt
On a sweltering May 15, 1974, the twelve year-old daughter of a rural baptist preacher walked home from school, along a pine tree-lined, unpaved, Arkansas country road. Before she could arrive home, her first life ended. Then...

"I have not been so moved by a book since I read Alex's [Haley] book. When the film is made, I'm laying claim to the role of Aunt Rose." — Ms. Cicely Tyson | Learn more/Hear excerpt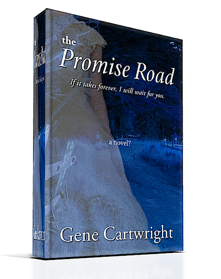 Free eBook with Print Book + Autograph
details
The Promise Road' novel. "If it takes forever, I will wait for you." —She said she would wait, and she did.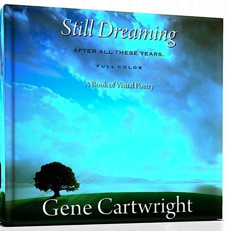 Free eBook with Print Book + Autograph
details
'Still Dreaming' A Book of stunning visuals and poetry.
"We are a short time here, and a long time gone.
Just Released. A story for our time, and for all time.
ebook and short film screenplay

The Water Line - A Klansman's Road to Redemption
Honored at 'The Austin Film Festival'
Available now on Smashwords.com | Coming to Amazon | B & N | iTunes and all ebook sellers.

F
ormer Klansman and Selma, Alabama native David Earl Applewhite's journey, on the rugged road to redemption, lasts fifty years. It ends with his epic battle with the demons of his own creation, and a powerful lesson in love and forgiveness few could imagine.
—


THE WATER LINE
A Klansman's Road to Redemption
Sunday Morning - July 5, 2020
An Abandoned County Park Near Selma, Alabama
"Reckon ain't too many more years left for this... if any."
The thought banged around in David's mind like a runaway ball in a pinball machine.
He caught his breath, swiped salty summer sweat from his time-wrinkled brow with the
back of his knurled right hand…